Veterans information
Never Forget Them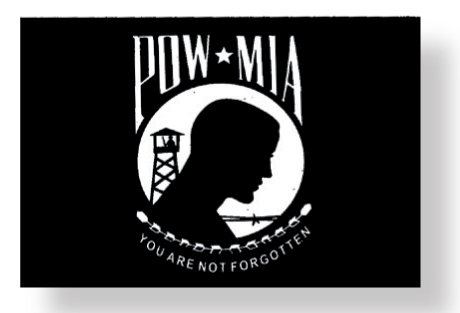 Please, remember our POWs and MIAs. They still wait. Their families still wait.
Need Website Help?

Contact me for Website Services, Web Design and I.T. Services by Military Spouses and Veterans
For every soldier killed in combat, 25 veterans are dying by suicide. It's time to broaden efforts against PTSD.
By Robert Morgenthau
Wall Street Journal
Pg. 23
During the Civil War, they called it "soldier's heart." In World War I, doctors called it "shell shock." In World War II, the war I served in, we called it "battle fatigue." Now we know it as post-traumatic stress disorder, or PTSD. The name may have changed, but one thing is clear: It is reaching epidemic proportions among our soldiers and veterans.
According to a Veterans Administration report released this March, current or former military personnel represent an estimated 20% of all known suicides in the United States—that's more than 7,000 veterans and service members each year. For every soldier killed in combat, 25 veterans are dying by suicide.
Acting NASA Administrator Robert Lightfoot testified at a hearing on his agency's fiscal year 2018 budget. Members questioned him about cuts to programs in areas such as education, earth science and satellite servicing technology. Mr. Lightfoot also discussed NASA's future missions, including a new telescope to study the origins of the universe, a Mars Rover mission, and deep space human exploration.
"Its unfortunate that the strategy review has taken so long and now has become involved in a political debate over what Americas role in the world should be."
John Doak, the Oklahoma Insurance Commissioner, was among the witnesses testifying at a hearing on efforts to eliminate insurance fraud by consumers, insurers, and scammers. Subcommittee members questioned panelists on recent instances of fraud, and on what local and state regulators were doing to address them
Within a generations time, nearly all of the 16 million veterans who served in World War II will be gone.
A Senate Environment and Public Works subcommittee held a hearing on infrastructure financing and safe drinking water. Members heard from representatives of a local utility and metropolitan planning board on their recommendations for funding and modernizing the nation's water systems. A resident of Arkansas also talked about his family's problems getting access to safe drinking water and the help he received from a rural government assistance program that installed well systems in his community.
Homeland Security officials with the Border Patrol and Customs and Border Protection agencies testified at a hearing on the various technologies they were using to secure the nation's borders. During the hearing, Customs and Border Protection's Field Operations Executive Assistant Commissioner Todd Owens said the smuggling of the dangerous drug fentanyl into the U.S. via the courier system from China was an issue that needs to be addressed immediately. Mr. Owens added that the CBP had conducted testing on the drug that comes from both China and across the U.S. southern border and the Chinese drug is much more potent.
Quieting the boom is all about the shape of the sound waves.
Federal customs and financial crimes officials were among the witnesses at a House Financial Services subcommittee hearing on efforts to combat the illicit art and antiquities trade. They outlined the ways terrorist groups like ISIS have used antiquities and arts sales to fund their operations, and the ways federal enforcement agencies and their foreign counterparts were trying to disrupt the black market of such transactions. The hearing was ended after final votes in the House were called for the week.
The exercises are preceded by threats and developments unique to 2017.
Trump has nominated candidates for only a third of key slots; envoy to South Korea is acting.