Air Force Association (AFA) is a 501(c)(3) tax exempt organization.
We promote a dominant United States Air Force and a strong national defense, and to honor Airmen and our Air Force Heritage. To accomplish this, we:
EDUCATE the public on the critical need for unmatched aerospace power and a technically superior workforce to ensure U.S. national security.
ADVOCATE for aerospace power and STEM education.
SUPPORT the total Air Force family, and promote aerospace education.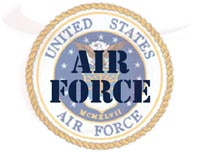 Image for Air Force Association –
The Air Force Association (AFA) non-profit, independent, professional military and aerospace education association promoting public understanding of aerospace power and the pivotal role it plays in the security of the nation. AFA publishes Air Force Magazine, conducts national symposia and disseminates information through outreach programs. It sponsors professional development seminars and recognizes excellence in the education and aerospace fields through national awards programs. AFA presents scholarships and grants to Air Force active duty, Air National Guard and Air Force Reserve members and their dependents; and awards educator grants to promote science and math education at the elementary and secondary school level. Additionally, AFA publishes a wide range of materials on www.afa.org.