Government Agencies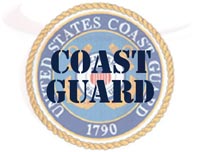 The Personnel Service Center (PSC) supports mission execution by recruiting, accessing, assigning and developing careers, maintaining well-being, compensating, separating and retiring
all Coast Guard military personnel.
Link: http://www.uscg.mil/psc/
At the Department of Veterans Affairs (VA), the mission is to get the right information to the right Veteran at the right time. Millions of Veterans and their family members use social media each day, so the VA is continuously expanding its online effort.
VA for Vets facilitates the reintegration, retention and hiring of Veteran employees at the Department of Veterans Affairs (VA). We offer career-search tools for Veterans seeking employment at VA, career development services for our existing Veterans, and coaching and reintegration support for military service members. VA for Vets is your gateway to a rewarding career serving our nation's Veterans.
Homeless Veteran in need of help? Call 1-877-4AID VET (1-877-424-3838)
The Department of Veterans Affairs' (VA) has founded a National Call Center for Homeless Veterans hotline to ensure that homeless Veterans or Veterans at-risk for homelessness have free, 24/7 access to trained counselors.
VA's Suicide Hot Line Begins Operations
July 30, 2007
Nicholson: "Help a Phone Call Away"
WASHINGTON – To ensure veterans with emotional crises have round-the-clock access to trained professionals, the Department of Veterans Affairs (VA) has begun operation of a national suicide prevention hot line for veterans.
"Veterans need to know these VA professionals are literally a phone call away," said Secretary of Veterans Affairs Jim Nicholson. "All service members who experience the stresses of combat can have wounds on their minds as well as their bodies. Veterans should see mental health services as another benefit they have earned, which the men and women of VA are honored to provide."
The toll-free hot line number is 1-800-273-TALK (8255). VA's hot line will be staffed by mental health professionals inCanandaigua, N.Y. They will take toll-free calls from across the country and work closely with local VA mental health providers to help callers.
Read more: http://www1.va.gov/opa/pressrel/pressrelease.cfm?id=1363