Veteran Service Organizations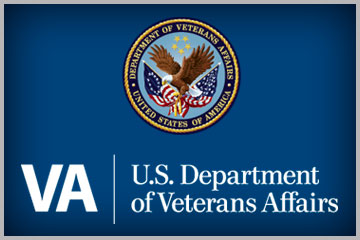 THE ASSOCIATED PRESS
WICHITA, Kansas — The Robert J. Dole VA Medical Center wants to hear directly from veterans and their families about their experiences with their services.
The facility has scheduled a town hall from 1 p.m. to 3 p.m. on Thursday in the facility's auditorium. The agency VA's regional office in Wichita also will be holding a benefits claim clinic from 1:30 p.m. to 3:30 p.m.
Representatives from the Dole VA Medical Center will be available to provide one-on-one assistance to veterans during the town hall. Senior staff and medical experts will be in a move to improve communications with veterans, their families, and other beneficiaries.
Veterans can get help for their benefits claims at the clinic, and the VA says staff will be on hand to finalize their claims as appropriate.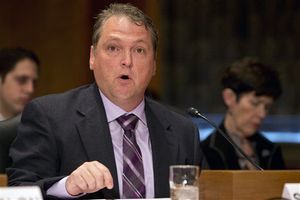 WASHINGTON (AP) — The Department of Veterans Affairs continues to retaliate against whistleblowers despite repeated pledges to stop punishing those who speak up, a group of employees said Tuesday. One called the department's office of inspector general a "joke."
VA whistleblowers from across the country told a Senate committee that the department has failed to hold supervisors accountable more than a year after a scandal that broke over chronic delays for veterans seeking medical care and falsified records covering up the waits.
Shea Wilkes, a mental health social worker at the Shreveport, Louisiana, VA hospital, said agency leaders are "more interested in perpetuating their own careers than caring for our veterans."
Wilkes, who helped organize a group known as "VA Truth Tellers," said "years of cronyism and lack of accountability have allowed at least two generations of poor, incompetent leaders to plant themselves within the system," harming medical treatment for veterans. The informal watchdog group includes more than 40 whistleblowers from VA facilities in a dozen states.

The Blinded Veterans Association (BVA) is a U.S non-profit organization that was established to "help veterans and their families meet and overcome the challenges of blindness".
Services from BVA are available to all veterans who have become blind, either during or after active duty. The BVA has its headquarters in Washington, D.C. BVA is a 503(c)(3) registered nonprofit; for the 2008-2009 Fiscal year, BVA's income was $4.2 million.
American Ex-Prisoners of War is a not-for-profit, Congressionally-chartered veterans' service organization advocating for former prisoners of war and their families.
The Yellow Ribbon Reintegration Program is a DoD-wide effort to promote the well-being of National Guard and Reserve members, their families and communities, by connecting them with resources throughout the deployment cycle. Through Yellow Ribbon events, service members and loved ones connect with local resources before, during, and after deployments.
The Coalition for Iraq and Afghanistan Veterans (CIAV) is a national non-partisan partnership of organizations committed to working with and on behalf of all military, veterans, families, survivors and providers to strengthen the existing system of care and support for all those affected by the wars in Iraq and Afghanistan.
The American Legion was chartered and incorporated by Congress in 1919 as a patriotic veterans organization devoted to mutual helpfulness. It is the nation's largest wartime veterans service organization, committed to mentoring youth and sponsorship of wholesome programs in our communities, advocating patriotism and honor, promoting strong national security, and continued devotion to our fellow servicemembers and veterans.
The Mesothelioma Center (Asbestos.com) is an organization devoted to assisting veterans through their application processes for VA benefits, and helping them obtain the maximum benefits for which they are entitled.
Founded in 1978, Vietnam Veterans of America is the only national Vietnam veterans organization congressionally chartered and exclusively dedicated to Vietnam-era veterans and their families.