Veterans Products
A Service Disabled Veteran Owned Small Business
Owned and Operated by a Level 1 Vietnam Veteran
VIP is an environmental company that is absolutely committed to making you forget about the environment! We firmly believe that the environment is so important that it should never be an issue. No one should ever have to think about being environmental. It should be automatic. VIP was formed in order to automate being green.
VIP does this by making the recycling of your laser toner cartridges so easy, that you never have to think about it. We sell the highest quality recycled laser cartridges available. At VIP, we pride ourselves on the high reliability and extraordinary print quality of each and every VIP cartridge.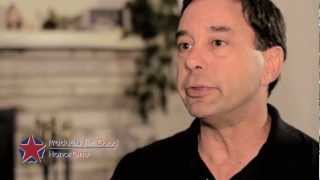 Honor One Introduces Products for Good Military Gift
http://www.HonorOne.Org Honor One financial Assistance for veterans at with our military gift packages (like our White House Edition shadowbox coin case) from Products for Goodis what this video represents. This is the best way to say thank you to veterans helping veterans and provide financial assistance for veterans. 100% of our profits go to good charities to donate to with very little overhead such as Military Family Lifestyle Charitable Foundation: http://www.mflcf.org/
See this video from Discovery News that shows how wounded war veterans are benefiting from horse therapy.
News: Horse Riding Helps Wounded War Veterans
Discovery News reports on Walter Reed Medical Center Horse Therapy Program that helps recent amputees recover from their injuries.
Be sure to check out the History website, where we found this great video that gives the history of Veterans Day and its beginning as Armistice Day following the end of World War I and tells the significance of the moment of silence at the eleventh day, eleventh hour, eleventh month.
Check out Veterans Network, the first inter-television Network dedicated to the men and women who have served and sacrificed for our nation's Freedom.
The Veterans Network has 22 Channels, including: Veterans News, Veterans Legislation Ledger, Veterans Nation Archives, Eleven Bravo, Iraq & Afghanistan Veterans Channel, Homeward Bound, C-4, Veterans Helping Veterans, Beneath The Uniform, TV Hour, National Veterans Foundation, The Wounded Warrior Project, The Fisher House, Step to the Plate, World War II, and U.S. Vets.
The Veterans Nation video above is from the Veterans Network website. Great videos filled with valuable information for Veterans by Veterans.
Check out Veterans in Film & Television, a nonprofit networking organization that unites current and former members of the military working in the film and television industry.
Created and operated by veterans, VFT makes it simple and easy for the film & television industry to connect with the veteran community working in it. It is a resource for the film/TV industry to find and hire veterans. It is also an organization for veterans who work, or aspire to work, in film/TV to interact with, support, and learn from each other.