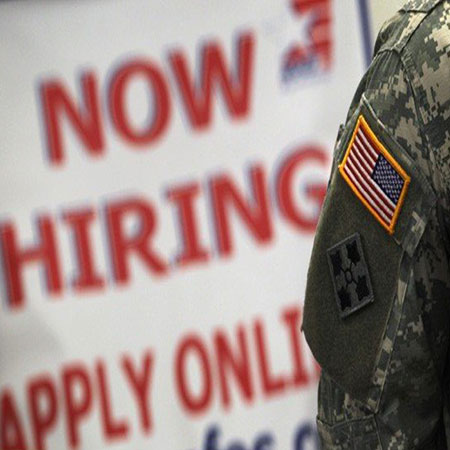 Employment

We know that many military veterans who are looking for meaningful employment in this tough job market. That is why we're highlighting MilitaryVetJobs.com, a website designed to help veterans find employment opportunities and get hired.
VETS Proudly Serves Veterans & Service Members! We Provide Resources and Expertise to Assist and Prepare them to Obtain Meaningful Careers, Maximize their Employment Opportunities, and Protect their Employment Rights.
Hiring Our Heroes has hosted more than 220 hiring fairs in 48 states, Puerto Rico, and the District of Columbia; more than 10,400 have gotten jobs.
Find jobs with military-friendly companies looking for employees with your skills and experience.
This is a Department of Defense Yellow Ribbon program that allows employers to post all their jobs at no cost. H2H is the lead sponsor in several Milicruit virtual career fairs, and also co-sponsors some of the U.S. Chamber Hiring Our Heroes career fairs.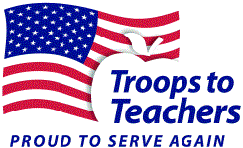 Troops to Teachers is a U.S. Department of Education and Department of Defense program that helps eligible military personnel begin a new career as teachers in public schools where their skills, knowledge and experience are most needed.
My Next Move for Veterans is created for the U.S. Department of Labor, Employment & Training Administration, by the National Center for O*NET Development. My Next Move for Veterans helps U.S. veterans find jobs by providing a usefuk set of tools and information to match tasks, skills, salary information and job listings that can ultimately result in veterans hired in the civilian work force.
VA is committed to hiring Veterans. If you are transitioning from the military, a Veteran already, or an active Reserve or National Guard member, we invite you to explore the benefits of continuing your career at VA.
MilitaryVetJobs.com respects the men and women of the military and the service they've provided to our country.
MIlitaryVetJobs.com, a veteran owned organization, offers veteran job seekers a community of support and connections to employers seeking qualified, veteran candidates.