Veterans Information
The mission of HH6 is to connect caregivers of US Veterans with the essential resources needed to strengthen the family support foundation. Our goal is to build resilient households by focusing on the wellbeing of the family, helping to alleviate household tension, and empowering caregivers and children.
GET FREE VA CLAIMS ASSISTANCE
If you've been diagnosed with mesothelioma, you're entitled to benefits and compensation from the VA. This compensation can pay for your treatment and improve your quality of life. Our free Veterans Guide will help you navigate the VA claims process and get the benefits you deserve.
Military sexual trauma (MST) is the term that the Department of Veterans Affairs uses to refer to sexual assault or repeated, threateningsexual harassment that occurred while the Veteran was in themilitary.
Thank you for your service. We hope you find these resources helpful in avoiding some frequent scams and taking steps if you have been the victim of a scam. Please visit the websites provided below for more information.
Veteran scams exploit patriotism and target our heroes: Internet Scambusters #479
Each state maintains its own Veteran Affairs office. It's in your best interest to connect with your state's VA office, as each state may offer unique tax benefits to veterans. Below, you'll find a links to each state's VA office, along with links to their benefits and contact pages. Keep in mind, however, even if you are a resident of the state, that does not mean you are automatically qualified to receive their VA benefits.
The U.S. Department of Veterans Affairs (VA) pension exists to help financially disadvantaged wartime Veterans and their survivors.
While not specifically targeting veterans and their families, the Well Spouse Association provides help for veterans and families of veterans by providing support for spousal caregivers.
Spousal
Caregiving
Are you a husband, wife or partner looking after a spouse or partner with chronic illness and/or long-term disability?

Do you feel alone in your spousal caregiving?

Do you feel no one really gets what you are going through?

Or do you know someone else who fits this description?

If so, you (or that person) are a spousal caregiver, and the WSA's twin mottos: "You Are Not Alone" and "When One is Sick... Two Need Help" say it all!
Well Spouse® Association Members find support, sharing and a social community
Yes.
The Veterans Benefits Administration offers a variety of benefits and services to spouses, children, and parents of Servicemembers and Veterans who are deceased or totally and permanently disabled by a service-connected disability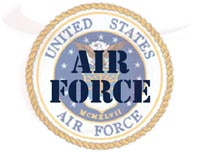 The Air Force Personnel Center (AFPC) is a field operating agency of Headquarters, U.S. Air Force, Deputy Chief of Staff for Manpower and Personnel.
AIR FORCE VETERAN INFORMATION
The following information is provided for individuals who have served in the United States Air Force and have retired or separated from service.