VeteranAid website Has Information On Veteran Aid and Attendance Improved Pension
The Veterans Administration offers Aid and Attendance as part of an "Improved Pension" Benefit that is largely unknown. This Improved Pension allows for Veterans and surviving spouses who require the regular attendance of another person to assist in eating, bathing, dressing, undressing, medication dosing, or taking care of the needs of nature to receive additional monetary benefits. It also includes individuals who are blind or a patient in a nursing home because of mental or physical incapacity. Assisted care in an Assisted Living facility also qualifies.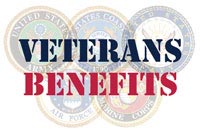 Image for VeteranAid website Has Information On Veteran Aid and Attendance Improved Pension –
The VeteranAid.org website has information about the Aid and Attendance Pension, FAQ's, Eligibility Requirements, How to Apply, What to Expect, and Resources to help you with filing for this critical benefit. Our forum offers a wealth of information and insights to the process of filing for Aid and Attendance. Be sure to take advantage of this resource.
VeteranAid.org was created to provide information, free of charge, to veterans, their spouses and families. If you are a veteran, the surviving spouse of a veteran, or the responsible family member of a veteran, we urge you to apply for the VA Aid and Attendance Special Pension at the earliest time possible. This benefit could make the difference between a veteran or surviving spouse living in a high-quality assisted living facility or in a state-operated nursing home.
VeteranAid.org cannot answer any legal or medical questions. VeteranAid.org is not associated with any government agency and cannot guarantee eligibility nor monetary compensation from the Aid & Attendance Special Pension.