Volunteer to Help Veterans - What Will You Do?
Our Veterans put everything on the line to protect our freedom. We may never be able to repay them for their sacrifice, but we can show them just how much we appreciate all that they've done.
Everyday, hundreds of people just like you volunteer to help our veterans. You can help by simply sharing your time, lending a warm smile, a supportive hand, or a sympathetic ear to someone ear needs it.
Everyone can do something to make our Veterans know how much we appreciate their service. What will you do?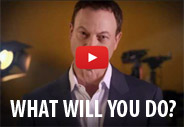 Image for Volunteer to Help Veterans - What Will You Do? –
From www.volunteer.va.gov:
Award-winning actor Gary Sinise is probably remembered most for his roles as Lt. Dan from the movie "Forrest Gump" and Detective Mac Taylor on CBS-TV's "CSI: New York." But did you know he also works tirelessly on behalf of our active duty military and Veterans? In addition to touring with the United Service Organizations (USO) and entertaining troops with his "Lt. Dan Band," he also volunteers his time to help the VA communicate to Veterans and the public through Public Service Announcements (PSAs) like this one.